About Remote Test Lab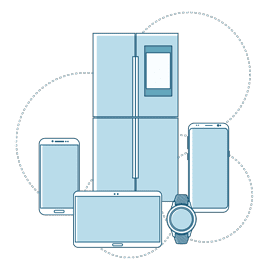 intro RTL device
The Remote Test Lab is a solution that enables developers to control devices remotely. Using the Remote Test Lab service, you can test your application on a real device.
The Remote Test Lab service enables developers to access Samsung mobile devices through the web and to install and test applications on the devices. This is not only the most effective and easiest way to test the compatibility of an application with Samsung mobile devices but also the best way to cut down on hardware costs for test devices. Interaction with the device is performed over the network in real time allowing you to comprehensively test your application before distributing it.
System Requirements
A Samsung Developers account (https://developer.samsung.com)
Java Runtime Environment* 7 or later with Java Web Start.
Internet environment where port 2600 is available.
* Make sure to use public version if you have not purchased Oracle Java SE subscription.
User Privilege
The Remote Test Lab service is available to all users of the Samsung Developers Forum (https://developer.samsung.com). The following credit policy is applied.
20 credits are provided to each Samsung Developer user every day.
With 1 credit, users can use the Remote Test Lab service for 15 minutes.
Minimum reservation: 30 minutes (2 credits)
Maximum reservation: 10 hours a day (40 credits)
Major Features
Reservation of a particular device
Installation and execution of applications on a real device
- Android - apk file
- Tizen - tpk / wgt file
Screen capture and recording functionality
Test automation function - Repeatedly testing a series of specific operations
Session sharing function - The screen can be shared with other users
Restrictions
Additional peripherals are not supported
Since the Remote Test Lab service is a remote access solution, it may be affected by the distance from the server, the data rate and data traffic of the network connection and the local network policy (firewall).
Sometimes, the connection with the device will be interrupted, which may seem like the connection with the device is disconnected.
Note
:
Please remember to uninstall your application once you have finished testing, to ensure confidentiality and security.